Smart solutions designed to help you achieve your business goals.
ACC Strives to provide Automation & Controls solutions and services with the latest in technology. ACC can architect, design, build and commission the process control systems. Whether it is an entire facility or a standalone system, our approach is always to build systems that are robust and easy to use. Our project leads work diligently with construction teams to meet their schedules and goals.
Independent Systems Integrator
I would like to say it has been an absolute pleasure to work with ACC and have you support the company but more importantly my team during this time. You served as a mentor and a true positive influence for my team. Thanks again for all of your support.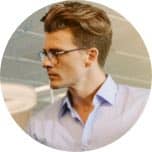 Catalent Cell & Gene Therapy
Automation Manager
The commissioning went extremely well. Thanks for working with us to both work through minor issues and improving the sequence . Overall the project is a great success. Thanks again and thanks to your crew.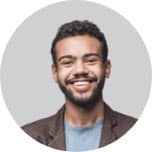 Ivy League University
Facilities Engineer
Thanks for your support on our automation efforts. It's a big deal to have ACC on our team moving forward, looking forward to great things in the future.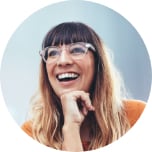 Lehigh County Authority
Chief Information Officer
We have found ACC to go above and beyond what we need from a vendor.   When we call, they respond immediately.   They work at with some of our highly critical customers and response time is especially important.

Herman Goldner Co
Account Engineer
ACC has been with us hand-in-hand for every major and minor upgrade we have taken on, improving the functionality and profitability of our site. They are truly passionate about the growth and prosperity of our company and our people. Through the late nights, early mornings, and odd hours in between, their dedication, professionalism, and expertise is unmatched.  team and family.

Kedrion Biopharma
Automation Engineer
We trusted ACC to deliver an advanced SCADA system they have been known to deliver consistently over the years in many industries.  We saw the huge potential to tap the experience of seasoned and fresh engineering talent within ACC and knew we had to leverage this, within budget, to make the project a success.

RWE Renewables America
I&C/SCADA Director
I just want to let you know how much I appreciate ACC on our recent biotech Project. The way ACC gets things done, works with chaos, provides technical guidance, and communicates is amazing. The success of our project is a reflection of the contributions of  ACC's employees and their expertise in automation and validation. Thank you!

Emergent BioSolutions
Manager of Process Engineering
Let's collaborate and make an impact
Let's collaborate and make an impact with our cross-discipline approach to design and development.